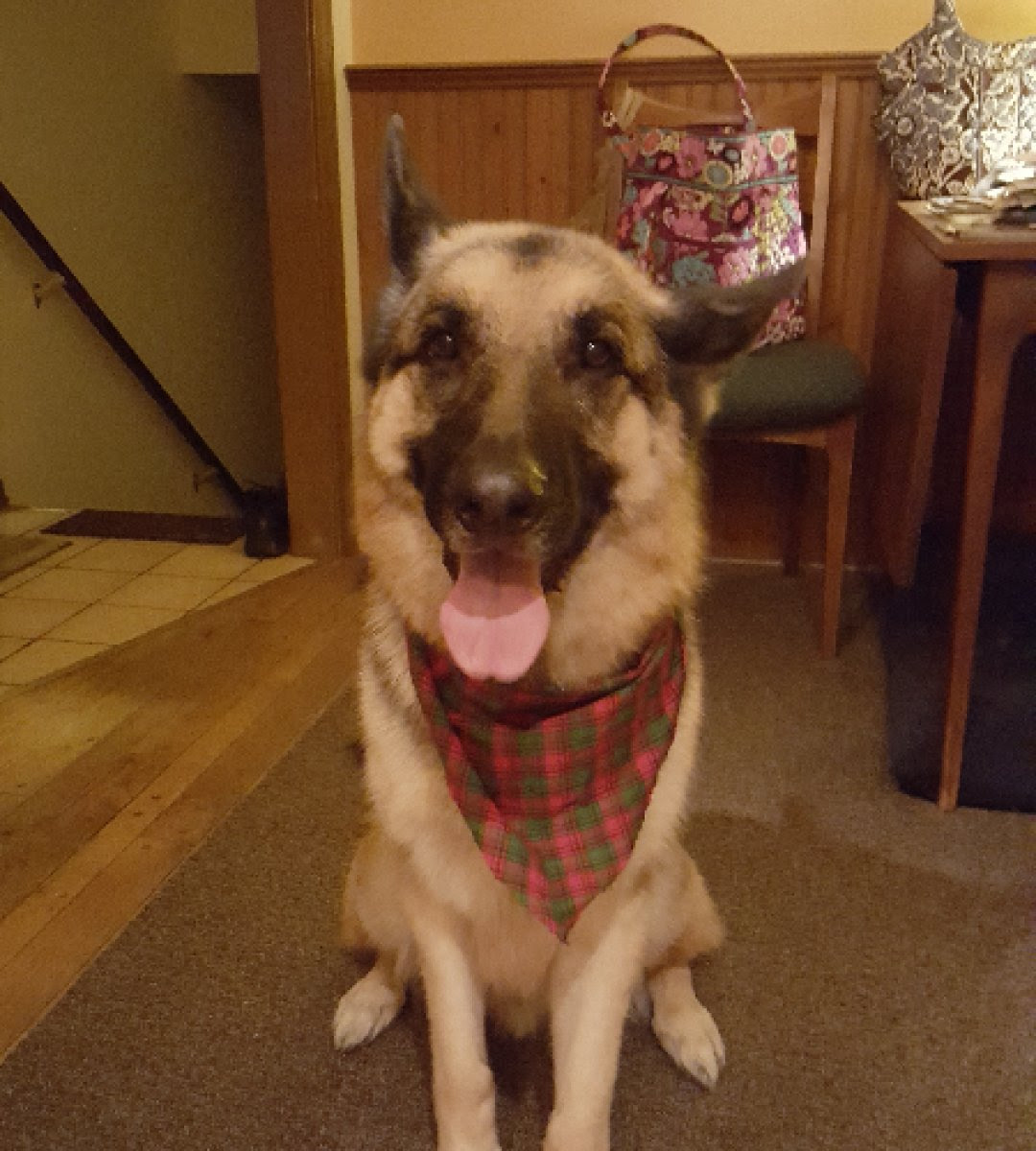 Happy New Year!
Max and I want to wish you all a wonderful new year. I just know 2017 is going to be awesome!
I want to thank you for taking a chance on me and letting me know how much you love my work. I adore you and love hearing from you.
I have some great plans for 2017. I listened when you took the time to fill out my survey, and plan to bring you the next book in the Eternally Mated series, as well as the Guardians. I can't wait! In the meantime, check out below.
Passion Awakened
I'm super excited to bring you my newest vampire story and it's available now for pre-order! I hope you will love Andrei as much as I.
This story is part of the Enchanted Keepsake's line coming out by the Sexy Scribblers. You can stay updated about the other books here. These books will release from Jan – April of 2017.
She's fated to break his curse. He's destined to kill her.
CURSED
With his clan trapped and starving, vampire Andrei Vladimiri will stop at nothing to save them. But an ancient curse compels him to waste precious time hunting the vile creatures he creates every time he feeds. With the clock ticking, he weaves a trap to lure the fated female who can save them all.
FATED
Sonia Covaci doesn't believe her grandmother's visions of the future. But when a purchased trinket brings dreams of a mysterious stranger, her small town American life threatens to spin out of control. Sensing he is in danger, she does the unthinkable and boards a plane for Romania.
Sonia follows her fate. Andrei moves in for the sacrifice. Never did he imagine the female destined to break the curse would become the woman he couldn't afford to lose.
Releasing March 27, 2017
More about Enchanted Keepsakes
12 stories from fantasy, paranormal, historical, to contemporary. All woven around one theme. Each story contains a keepsake that will bring true love together.
"True love has no boundaries. It knows no space or time. Human or immortal, true love will always find you."
Legend spins a tale of Korinna, a beautiful witch. With loving parents who doted on her, she wanted for nothing. On her fifth birthday, tragedy struck when her mother became ill and was suddenly taken from her. For two years, it was only Korinna and her father, until one day he fell in love. Her father married, and their family grew. Korinna's copper curls and wide violet eyes were a contrast to her four siblings' raven locks and emerald gazes. The men showered her with attention while ignoring her sisters, stealing their chances for love and marriage. On her eighteenth birthday, her resentful stepmother placed a curse upon her.
Korinna would forever walk the earth, never finding her own true love.
Her desire to help others sent her time traveling through exotic lands, collecting keepsakes along the way. With her treasures in hand, she placed an enchantment upon each of them. It is said whoever possesses one of these trinkets will be blessed with true love.
So remember, the next time you step into a small shop, take a close look around. Do you sense the magic? If you happen to spot a beautiful redhead with sparkling violet eyes, it just might be Korinna, setting up shop in your town. Take care, for the treasure that whispers to you—to lift it from its resting place and take it home—could lead you straight to your one true love.
To learn more, visit sexyscribblers.com

Get exclusive sneak peeks and hang out with Valerie in her fan group, Valerie Twombly's Paranormal Palace! https://www.facebook.com/groups/ValerieTwomblyParanormalPalace/